Space Science Events
The New Mexico Museum of Natural History & Science has a number of Space Science themed events throughout the year.
---
Fractal Fridays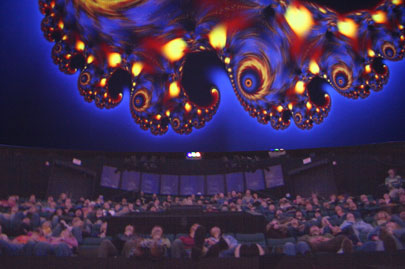 Photo credit: Velvet Valentine
The First Friday of every month
First Friday Fractals is the spectacular, award-winning fulldome planetarium show that takes viewers on a tour of the fractals in nature and zooms through infinitely complex mathematical fractals. Featuring original music, the show is both educational and highly entertaining, and suitable for audiences 3 and up.
---
Lunar Mondays
Our observatory will be open for free one Monday a month for lunar observing!
View the moon close up and learn about its features, space exploration, and more!
The next openings will be:
April 27, 8:30 - 9:30 p.m.
May 25, 8:30 - 9:30 p.m.
June 29, 8:30 - 9:30 p.m.